"Green Flag" is symbolized as the starter of any race and Daytona 500 is no exception. Though there are some more flags like yellow, red, black and so on; green flag is the most prestigious to Daytona 500 as it has a long history.
In recent years, along with legendary peoples of NASCAR, several celebrities including NFL players, WWE players, Actors/Actress and people from some other sporting events had given the opportunity to wave green flag to start the Daytona 500 Races.
Who will wave the Green Flag for 2022 Daytona 500?
Lachlan Murdoch, Executive Chair and Chief Executive Officer of Fox Corporation, will wave the green flag as the Honorary Starter for the 64th running of the DAYTONA 500 this Sunday, Feb. 20.
Let's know about the Green Flag Wavers in the last 14 Daytona 500 Races.
List of Green Flag Wavers of DAYTONA 500 for last 14 years
63rd Daytona 500 2021: Sasha Banks
In 63rd Annual Daytona 500 2021 NASCAR race, WWE Wrestling champion Sasha Banks waved the green flag for 2021 Daytona 500 Race. She will be 2nd female after Charlize Theron who is declared as the honorary starter for the prestigious Daytona 500.
She is the winner of Raw Women's Championship for 5 times, Women's Tag Team titles for 2 times, The NXT Women's Championship 1 time and the current SmackDown Women's Champion.
62nd Daytona 500 2020: Dale Earnhardt Jr.
Dale Earnhardt Jr. is not an unknown face for the NASCAR fans. He was the 2004 and 2014 Daytona 500 champion and during his long 19 years racing career he won as many as 17 trophies in Daytona events which is the joint highest no. of trophies in the history of Daytona international speedway.
61st Daytona 500 2019: Julian Edelman
Julian Edelman, 3 times Super Bowl winner for the New England Patriots waved the green flag in 2019 Daytona 500. He was a wide receiver and Super Bowl LIII MVP and had a total of 10 catches for 141 yards.
60th Daytona 500 2018: Charlize Theron
Charlize Theron, A South African actress had given the honor to wave the green flag this year and Earnhardt Jr.(Who will wave the green flag in 2020 Daytona 500) served as Grand Marshall of the race.
59th Daytona 500 2017: LaDainian Tomlinson
LaDainian Tomlinson, a 11 year NFL Running back waved the green flag this year. He played his first 9 years for San Diego Chargers and last 2 years for New York Jets. He was the most valuable player in 2006.
58th Daytona 500 2016: Famer Ken Griffey Jr.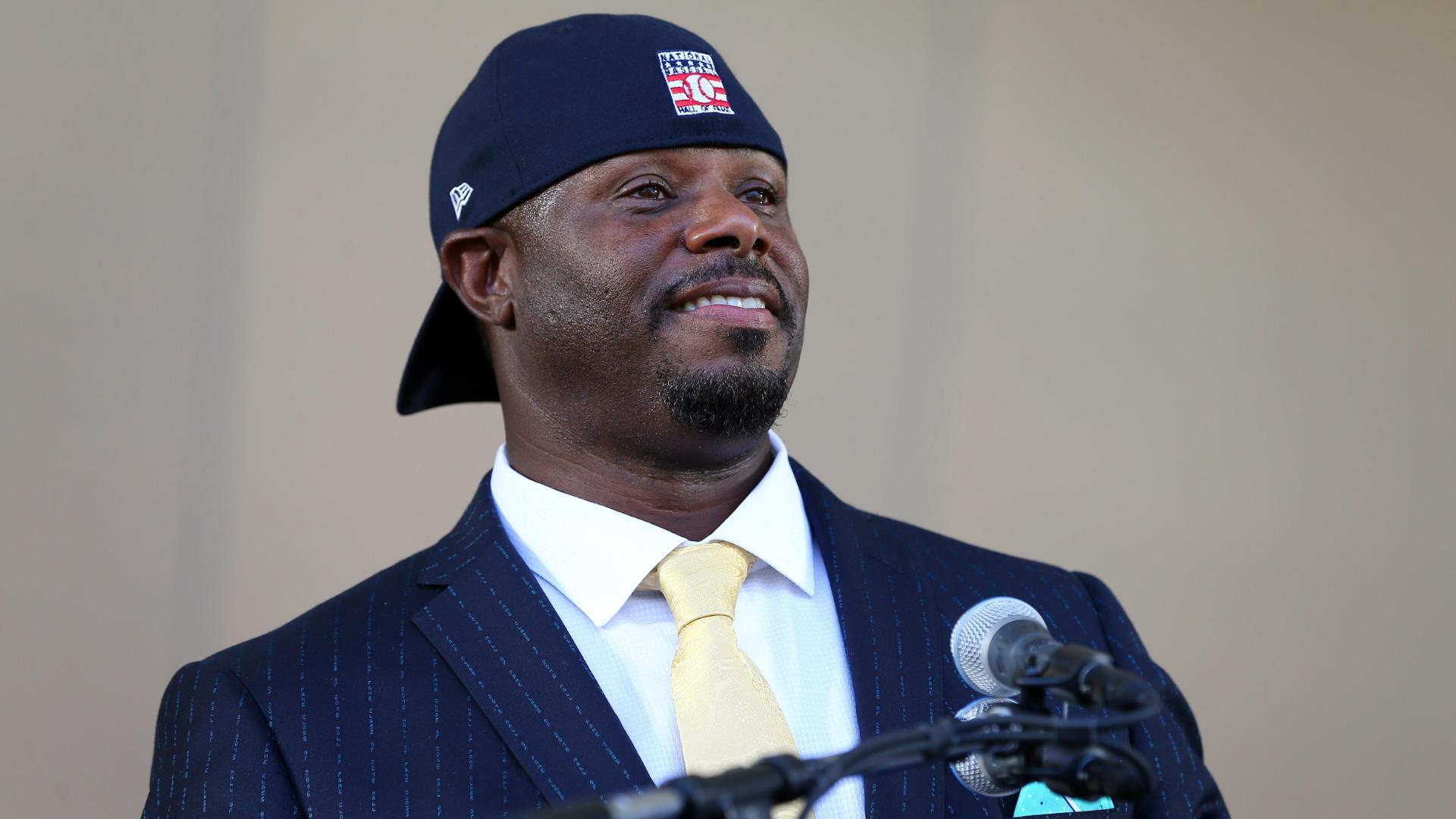 Famer Ken Griffey Jr. waved the green flag for this years daytona 500. He was a legendary baseball player and a part of the Baseball Hall of Fame.
57th Daytona 500 2015: United States women's national soccer team
U.S. soccer female team captain Christie Rampone, all-time leading scorer among women's Abby Wambach and Kelley O'Hara served as Daytona 500 honorary starters of the 57th annual Daytona 500, waving the green flag this year together.
56th Daytona 500 2014: Gary Sinise
Gary Sinise, the founder Gary Sinise Foundation waved the green flag this year. He was an actor and social activist. He said "It's an honor to be selected as Annual Daytona 500 Honorary Starter at this year's Daytona 500 on behalf of the Gary Sinise Foundation. The race is a celebrated tradition and an important occasion to raise awareness and support for the men and women who serve our country" source: link
55th Daytona 500 2013: Ray Lewis
Ray Lewis, a former American Football (NFL) linebacker was given the opportunity to wave the flag this year. He was a 2 times Superbowl Champion (35th and 47th for Baltimore Ravens)
54th Daytona 500 2012: John Cena
John Cena, a legendary superstar of WWE who has won the WWE Championships 13 times, has waved the green flag in 2012 Daytona 500 and for him, Daytona 500 was delayed this year. Those who are fans of wrestling events must know how big star he is in his genre though he is film star now.
53rd Daytona 500 2011: Michael Bay
Michael Bay, a famous movie director has given the role of "Grand Marshals" in this year. This year his one of the popular movie "Transformers: Dark of the Moon" has released.
52nd Daytona 500 2010: Glen Wood
Wood Brothers Racing is one of the oldest companies in racing industry which ages just over 70 now and Glen Wood is one of the founders of this company which holds the Guinness World Record for the longest active NASCAR racing team. Unfortunately, he died in 2019 at the age of 94.
51st Daytona 500 2009: Bobby Allison
Bobby Allison, another legendary racer waved this year's green flag. He was one of the 50 Greatest Drivers of NASCAR.
50th Daytona 500 2008: Richard Petty
One of the greatest riders of Daytona 500, Legendary Richard Petty who had won the trophy for the 7 times waved the green flag this year. His father, Lee was the first champion of Daytona in 1959.
What is written in the Green Flag of Daytona 500?
"AMERICAN ETHANOL" is written in the green flag of the Daytona 500 race.
Conclusion
So, this is the list of the people who waved the green flag in last 12 years to starts the Daytona 500 race along with their short profile.
Hope this list will help those who seek info about Daytona 500 openers.
Share with friends if you like this article.